Have you ever shown up on race day and said "DOH! I forgot…!"?
Have you ever felt hurried or overwhelmed on race morning and the days leading up to your race?
Have you ever felt like you were just winging it in a race? Guessing a pace? Or wondering when you should eat?
Are you yet to do your first race but get a panicked feeling because you aren't sure how to prepare?
With Coach Nicole Drummer's Triathlon Success Strategies, those will NEVER HAPPEN AGAIN! Instead, you will
Have clearly defined goals for your race.
Lower your stress for race week, leaving more energy for your race.
Never second guess your race strategy again.
Know exactly how to create and execute your race plan.
Learn from each race experience so that you completely conquer the next!
Triathlon Success Strategies is an easy to follow race planning system that will make sure you ROCK EVERY RACE YOU DO! If you want to ensure every race is your best, then you need this system.
Here are the tools for your success:
Module 1: The Triathlon Race Goal Worksheet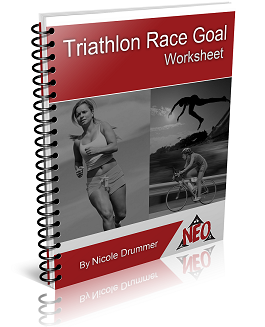 This is a step-by-step process to get clearly defined race goals. Even if you are thinking, "my goal is to just finish" going through this simple worksheet will tell you exactly what that means TO YOU.
Your training will have a clear purpose after you complete this worksheet.
Put your race into perspective.
Hold yourself accountable because your goals are defined and written down!
Module 2: Understand The Race Inside And Out
Triathlons are logistically challenging for all involved – you the athlete, race directors, and even spectators. It can take several years of racing to figure a lot of the "little things out." You can read a lot of books or talk to a lot of different people, but that, too, takes time. To save you that time, I have put it all together in a comprehensive guide called Triathlon: Strategies For Success.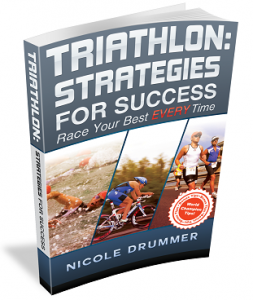 Some of the things you will learn in this module are

Critical race preparation steps the week prior to the race so you don't miss a beat.
What to do and what to skip at the race expo.
What information you need to know from the race info meeting.
How to avoid race penalties.
Key contingency planning steps so you can handle any glitches with grace.

Whether you are an experienced triathlete or just getting started, after completing this module, you will be seen as an expert triathlete. Other athletes will say to you, "Wow! where did you learn that?!" Or, "I wish I'd known that before the race!"
From the final days of your training all the way through to the end of the race, you'll know what to expect and how to prepare. You can do all the physical training and be ready to race, but if you aren't prepared mentally and don't plan properly, all that training could be for naught. And I don't want that to happen to you!
Included in this module:

eBook Triathlon: Strategies For Success including Bonus material:

Race Packing List example
Contingency planning guide
Links to 10 race preparation videos (>30 minutes of tips!)
Race preparation tips directly from Professional Triathletes and World Champion Age Groupers – learn what the champs do and apply it to your own racing!
Editable Race Packing List (*.xls download) for you to customize to your needs so you never forget anything again.
 Module 3: Putting It All Together – Writing Your Race Plan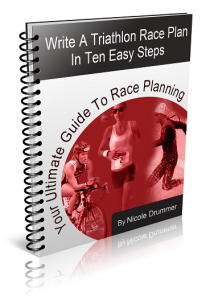 This module provides you with an extensive template for your triathlon race plan. This is the key to your smashingly successful race.
I will walk you through an easy-to-follow ten step process that will leave you with a comprehensive plan for race day. Once you complete this third and final module you will:
Never second guess your race strategy again.
Have a solid template for your race that even someone who knew nothing about triathlon could guide you through your race.
Learn from each race experience so you can completely conquer the next!
In Module 3 you will get

How To Write A Triathlon Race Plan In Ten Easy Steps (pdf guide)
Race Plan Template (pdf version and *.xls version for your own customization)
Complete video instruction on how to fill out the Race Plan Template.
All this great material teaching you how to conquer your triathlon is worth years of race experience. Think of the the time you would have to spend on online triathlon forums to get all this information! And you'd have to spend several hundred dollars in race entry fees – or maybe you already have and still feel you've got a lot to learn.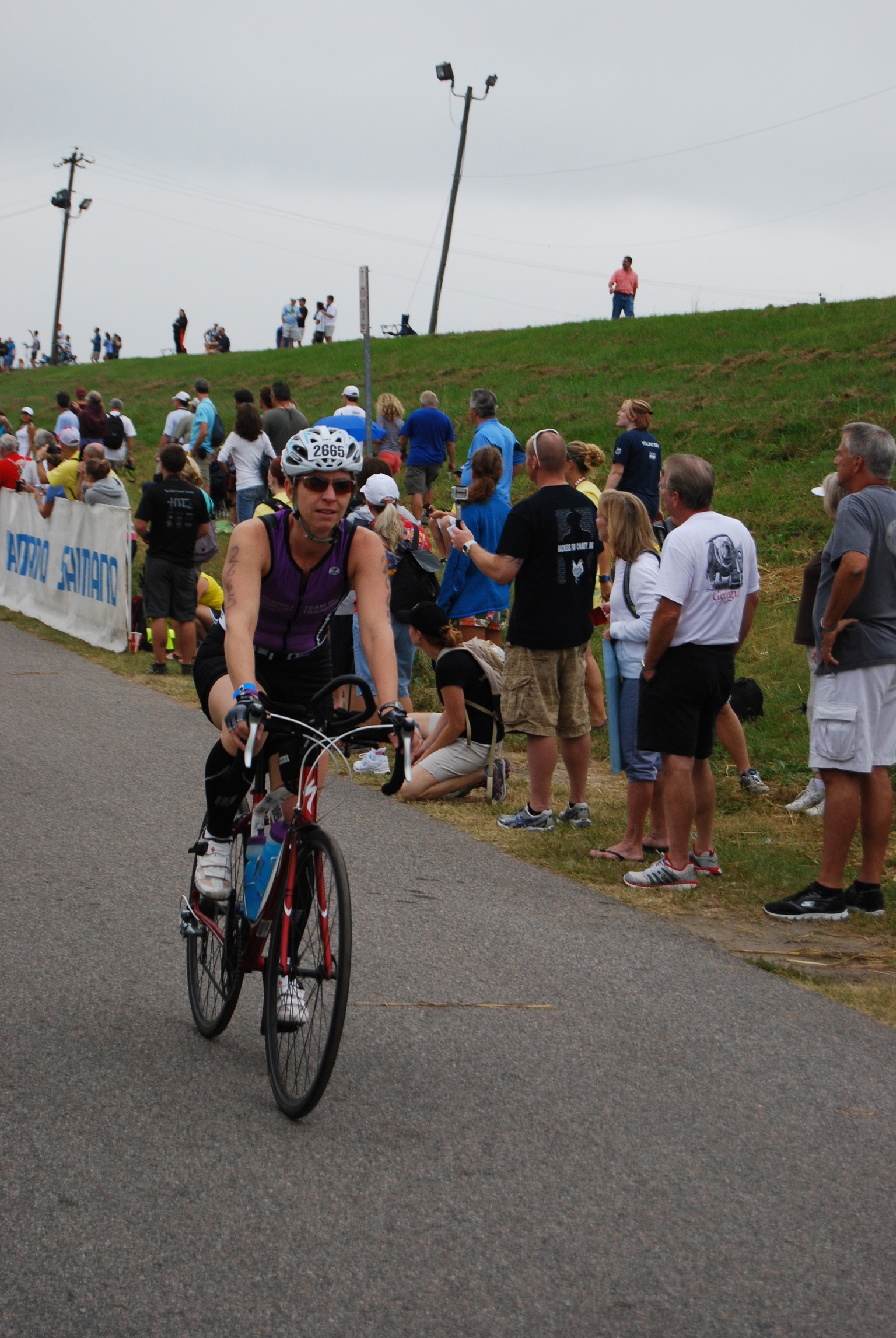 "I just completed my first Half Ironman and really my first triathlon two weeks ago and struggled since I didn't know what to expect or how I would be feeling at different portions of the event. I really wish I had read and worked through Triathlon Success Strategies before my race. It is full of great information and tips and I know that it would have made my race more enjoyable. Having a clear plan for each part of the race seems so simple, but it is something that I never truly planned through. I can't wait to use it when planning for my next event."
Whitney Blackmore, Decatur, GA
If you want to be a winner every time you race, this is the solution for you.
Because I want you to really rock your next race, I'm going to let you have my Triathlon Success Strategies program for the small, one-time investment of $37. $9.97!
For about the cost of a 30-minute massage, for less than the cost of a personal training session, for significantly less than the cost of your running shoes, you will get specific instructions on how to prepare for your races so you can smash through the finish line! What takes triathletes YEARS to learn through trial and error, you can learn in just a few hours.

Module 1: The Triathlon Race Goal Worksheet
Module 2: Understand The Race Inside And Out
Module 3: Putting It All Together: Writing Your Race Plan
Our 60 Day 100% Money Back Guarantee
I stand behind Triathlon Success Strategies 100%. If for any reason, and I mean any reason, you are not satisfied after sixty days of purchase, I will refund your investment, no questions asked.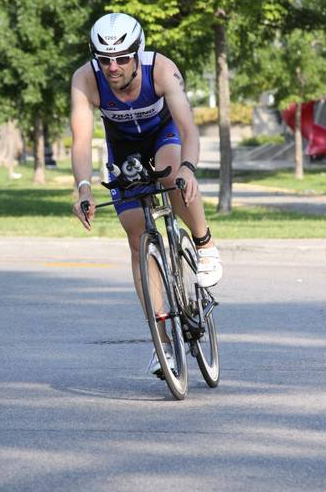 "One thing I learned this year moving from a complete mindset to a compete mindset was that I am good at training but not so good at racing.  The information I see in this bundle fills in a lot of the gaps around goal setting and race plan creation.  I am looking forward to using this in 2013."
Rodney Buike, Burlington, Ontario, CA
Bonus!
I'm so confident this is the race preparation solution you are looking for, I am also going to throw in a bonus for you.
Get a FREE 30 minute consultation with me, Coach Nicole, to review your race plan prior to your race.
The consultations alone are worth $100, but because I want to help make you a triathlon expert, it is yours for free with Triathlon Success Strategies. (Consultations will be done via phone or skype. Details on how to schedule the consultations will be provided in the Triathlon Success Strategies materials at the time of purchase.)
Don't delay, become a winner today!